John Barr: a first-class whisky man
John Barr was widely known in his homeland as a whisky man. Born in Dufftown, Speyside, to a whisky-making family, he rose through positions of prominence in life and in the industry. He traveled the globe as an ambassador of his native Scotland's signature spirit and brought a richer blend to the world.
His namesake whisky honours this legacy, raising expectations once again.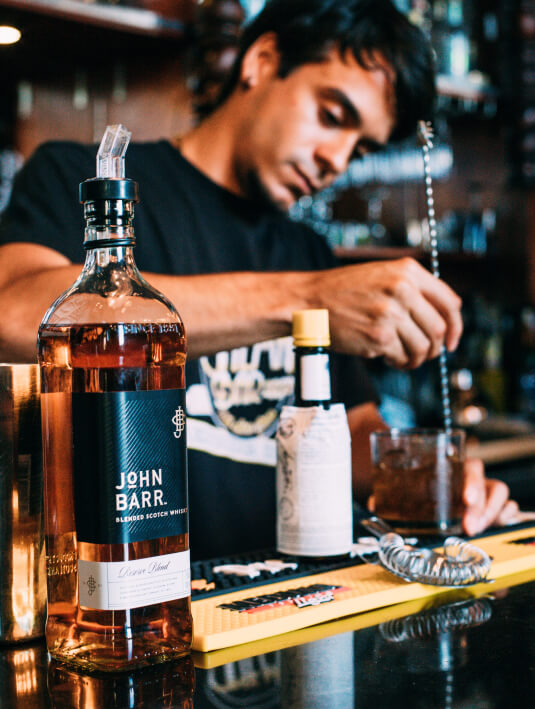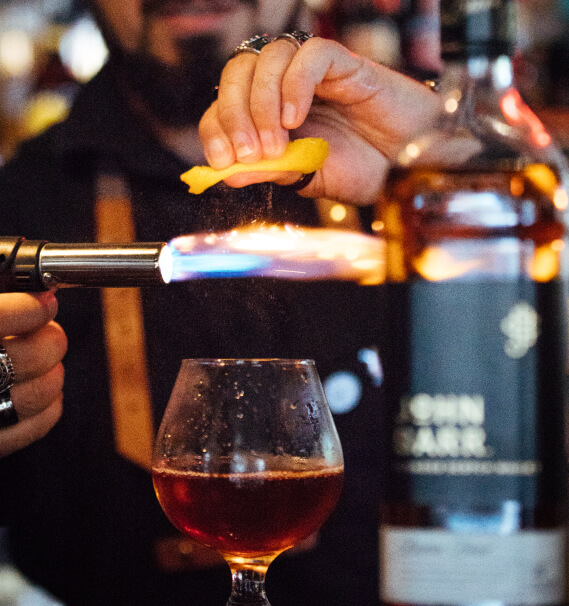 Carefully selected. Expertly blended.
John Barr Reserve Blend unites Highland malt and grain whiskies, for structure and richness, and Speyside varieties, for a mellow finish.
Each component whisky is carefully selected and expertly blended by a 3rd generation master blender, whose time-honored approach to whisky making delivers a reserve blend with a distinctive, rewarding taste profile.
John Barr Reserve Blend is characterized by rich aromas of chocolate, baked sweet apple, and freshly baked bread, followed by notes of ripe apricot, gingerbread, and hazelnuts on the palate, and a lingering maple finish.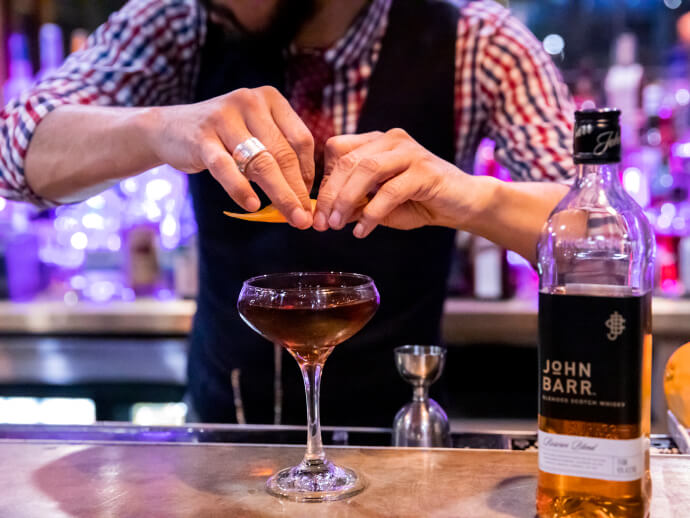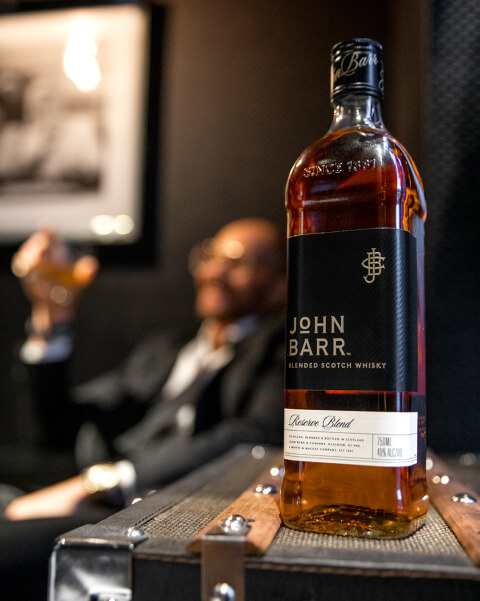 A distinguished blend from an acclaimed whisky house
James Whyte and Charles Mackay began their career as whisky merchants in Glasgow in 1881. Today, Whyte & Mackay is one of Scotland's most esteemed Whisky houses, earning the title of UK Spirits Producer of the Year by the International Wine and Spirits Competition.
As a revered blend in the Whyte and Mackay portfolio, carefully crafted by the house's 3rd generation master blender, John Barr Reserve Blend has earned its place as the ultimate blended Scotch Whisky, achieving the highest score within its category and price tier at the Ultimate Spirits Challenge 2016.